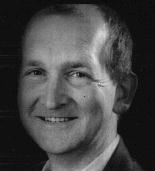 FAQ: How do you organise your Lessons?
I'm fairly flexible but there's a pattern
I work in different formats according to individual needs: the traditional pattern would be someone coming fairly frequently for relatively short lessons - my standard lesson is 1½ hours. This obviously works well for people who are not too far away and like to make a regular time.

I prefer to work in the daytime if at all possible, when we have good light and rising energy! So I tend to offer early morning session starting 9-9.30, late morning starting 11 - 11.30 and afternoon sessions from 1.30 - 2.00 start and then 3.30 on.

Those who have further to travel may like to come less frequently, but for longer sessions: the ½ day or whole day options work particularly well for clients who come to see me from London and Southampton.

I also have clients who visit from much further afield - Lancashire, Scotland, Brazil, Germany and Serbia being a few examples - more than a bus ride! For these clients, and for anyone else who feels the need of a lot of work in a short time I can clear my diary to offer an intensive course working full or ½ days as required, and can arrange local accommodation if required.