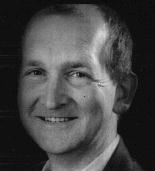 About my work in the Bates Method
My Bates teaching is broadly 'classical' in the sense that I use the procedures described by Dr Bates in his book and journals. (more . .)

Given that I am also trained and experienced in the Alexander Technique it will be no surprise that this is also an important reference point (more . .) and in fact I integrate insights from a wide range of therapeutic sources (more . .) as well as skills and resources picked up in a lifetime of teaching in different disciplines and original visual techniques devised by myself and othes in the spirit of Dr Bates.
About Me
I have been a working musician and music teacher for the past 40 years, having studied music at York University under Wilfred Mellers(more . .)

My interest in the Bates Method developed after I noticed changes in my eyesight following my first series of lessons in the Alexander Technique in, I think 1982. I learned the Method from Anthony Attenborough (still, happily, with us), Michael Ronan, Evelyn Sage and Olive Scarlett (all, sadly, departed)(more . .)
Career Highlights (LOL!)
1984 qualified as a Bates Teacher and started practice.
1985 instrumental in forming the Bates Association of Great Britain, of which Hon Secretary until 1999 (more . .)
1986 Wrote and published 'The Bates Method' (Macdonald Optima Alternative Health Series) - a modestly successful publication which still sells well and which has received many kind and appreciative comments.(more . .)
1988 began training teachers throughThe 'Bates College'. (more . .)
1990? Attended the International Conference for Holistic Vision for the first time. (more . .)
Around this time I was struck by the variety of competing brands and descriptions of very similar activities in relation to eyesight improvement and began to canvas the concept of 'vision education' as a useful generic term.
This seemed to me preferable to 'vision therapy' 'eyesight improvement' &c as it emphasised that this work does involve active learning rather than passively receiving therapy, and also suggests the involvement of the mind, as opposed to the eyes only. (more . .)
1992,5 organised and directed International Conference for Holistic Vision (more . .)
1997? the 'Bates College' became the 'School of Vision Education' and the 'Bates Association of Great Britain' became the 'Bates Association for Vision Education', as part of my generic branding campaign. (more . .)
1998 Keynote speaker at the first North American Symposium for natural vision.(more . .)
My suggestion of title for the 'Association of Vision Educators' was adopted with enthusiasm and 'vision education' now seems to be broadly accepted as the generic term for approaches to eyesight which rely on personal development and working on the bodymind as opposed to lenses, surgery, and drugs. (more . .)
2000 By way of a millennial change, for a variety of reasons I made a move back into music teaching and spent 7 years working for a local authority teaching keyboards and trombone: (more . .) this very demanding full time post enforced something of a sabbatical from actively teaching Bates and an opportunity to look at it from a different perspective.
Leaving that post it occurred to me that it would be good to spend more time as a performing musician and at the moment that is my main occupation, while I continue to teach whenever I have a suitable break

About the Alexander Technique in Bates Work
30 years ago I took time out to train as a teacher of the F M Alexander Technique and this forms an important strand in my thinking about the Bates Method.
Alexander teaches us to recognise that many of our learning difficulties are due to unconscious habits which we apply to everything we do. Very often something which feels very difficult will become easy if we can only stop doing the thing that makes it hard!
I am very happy to be able to offer my skill in this technique to my Bates students. Often it is employed in the background ie I am not teaching Alexander explicitly, but the 'Alexander awareness' will inform many of my comments and suggestions.
However, I feel increasingly strongly that most people will find value in learning the Alexander Technique thoroughly, as I did, as a prelude or adjunct to working with Bates.
The reasons for this are twofold:
on the one hand, since the eyes are part of the body, tensions and imbalances in the body at large will usually affect the eyes: it is possble to demonstrate this quite simply: therefore we are unlikely to achieve relaxation and balance in the eyes without also doing it with the rest of the body.
The other reason is a little more subtle, but even more important: in Alexande, through the experience of the body, we learn what the mind is up, what Alexannder's words and ideas mean, and how to put then into practice. In all of this we are greatly helped by the teacher's observation and manual guidance.
Working with the eyes, the teacher can observe a great deal but cannot, like the Alexander Teacher confirm through touch or give guidance through the hands.
The student with experience of Alexander is therefore at an advantage in understanding the principles, having at least some idea of how to put then into practice, and some basis for relying on his own sensory judgment as to what is going on.
For all of these reasons I find the two techniques growing ever closer and more entwined in my thinking and practice.

more on this topic
more on the Alexander Technique