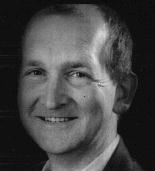 FAQ: What are your Fees?
My Rate Card!
My fees are judged to enable me to have fair recompense for my time, without robbing my hard working clients. Compared to many practitioners in this and comparable fields, I think I can claim to be ridiculously modest in my demands!
This can include work in various modes,eg, all Bates, Bates with Alexander and/or Flower Remedies &c)
Fees include refreshments as needed, and most work materials for practice - I don't use lessons as a marketing opportunity!
Single Lesson (1½ Hours) - 1st session £75 subsequently £60
The first session combines assessment, work plan proposal and starter lesson - with written notes outlining the assessment and workplan as agreed.
Furthermore, your first session is no-risk guaranteed! I only want happy clients, and if I don't feel able to continue to work with you, or if for any reason after your first session you are dissatisfied, I will not accept payment!



½ Day (3 Hours) - £120
full day (6 hours and lunch) - £250
extended intensive courses by individual arrangement
I hope to be able to offer accommodation for intensive courses by Summer